Ceptics is #1 Trusted Travel Adapter Brand
Ceptics Advantage
Leader in Industry
Established in 2013 with a goal to offer simple & reliable travel adapters for world-wide use.
High Quality Products
Designed in the USA with complete customer satisfaction in mind to manufacture superior travel adapters.
Safe & Secure to Use
All of our products are developed with safety in mind. We adhere to the international safety standards to produce a reliable product.
Lifetime Limited Warranty
All of our travel adapters include the best warranty in the industry and backed by our responsive customer service.
Over 200,000 reviews with an average of 4.5 Stars!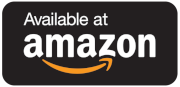 See For Yourself ›

Customer Testimonial

"This worked perfectly everywhere in Iceland — Reykjavik, Golden Circle, etc. Also, kudos to Ceptics for providing a 3-pack as it was easy for electronics (iPhones) to charge simultaneously."

Troy D.

Customer Testimonial

"These worked out perfectly for my trip to the UK. Highly recommend these if you need a few extra adaptors to take with you on the plane, to the airport, or to your room or flat; and even to maybe a local coffee shop with wifi where you may need to plug in. You will need them. Trust me."

D. Leon

Customer Testimonial

"This Ceptics World Travel Adapter Kit was so great on out trip to Ireland! I have a CPAP machine and lots of iToys, plus a Kindle, etc. I loved having two outlets plus two USB plug ins for my iPads and Kindle, phone, and so forth. I would definitely recommend this one. It is very well made and really easy to use. No worries about having to get a different one for another trip to a different country with all the adapters you get with this. I just put the two we needed and the plug in unit in a small bag and it worked slick."

CJ

Customer Testimonial

"I have purchased several of these adapters over the years, but this one is my favorite because of the way the plugs attach to the unit (the plugs attach to the back of the unit through a sliding mechanism that locks them in place). Personally, I dislike the units that are like a "swiss army knife." This unit is just a more ergonomic and practical design when compared to other products. I like that it has two outlets and two USB ports plus a micro USB cable. Also convenient are the two lights indicating what kind of voltage the unit detects. Highly Recommended."

Jason J.

Customer Testimonial

"We are currently in Ireland and have just begun to use the Ceptics Travel Adapter. So far it's great. Allows us to charge our three devices simultaneously from just one outlet. I'm very happy I bought it. UPDATE: we just completed our 12 day trip and we absolutely loved this thing. It worked flawlessly. We had three cell phones and/or tablets plugged in simultaneously without any trouble."

Mark Mcd

Customer Testimonial

"5 countries in 8 days. This was the best purchase I made prior to the trip. I found myself able to charge all my electronics at the same time with the 5 different available ports. The adapters were easy to change out and it was light weight to carry. I never found myself without access to what I needed to have charged or plugged in. I will not leave the country without taking this from now on."

Xjoon